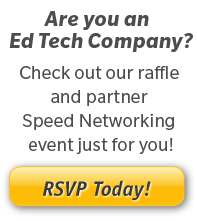 Our In-Booth Presentations
Attend any or all of these events and take away new ways to inspire your curious learners. Be sure to ask for your ISTE 2013 t-shirt!
Jump to Earobics®: A Personal Trainer for Pre-K–3 Intervention
Monday, June 24 at 10am
Modern gaming themes, lovable characters, and explicit instruction accelerate student learning of Common Core Reading Foundational Skills. Come see how Earobics 2014 closes the achievement gap through the use of motivating, adaptive software. Giveaway after presentation.
HMH & Kno™: Interactive eTextbooks That Inspire Collaboration
Monday, June 24 at 11am
Whether you are in a 1:1 or BYOD environment, or simply have one tablet in your classroom, HMH eTexbooks powered by Kno's platform, tools, and analytics offer students new ways to experience content and share their learning.
Current Trends in Blended Learning
Monday, June 24 at 1pm
In this interactive session, we will define current models of blended learning, highlight creative educational organizations that are using these models, and discuss the critical need for professional development. Attendees will come away with an overview of current trends in blended learning, an understanding of the use of technology in a blended learning environment, and current professional development offered by Houghton Mifflin Harcourt that supports best practices in a blended environment.
iBooks® Textbooks in the Classroom—Hear from an Apple Distinguished Educator
Monday, June 24 at 2pm
HMH is the leading publisher of secondary iBooks Textbooks! Hear from one of Apple's Distinguished Educators about his/her experience implementing this new generation of textbooks in the classroom and the impact that they've had on student engagement and learning outcomes.

A Faster, Easier Way to Grade Classroom Assessments: DataDirector™ and GradeCam™
Monday, June 24 at 3pm
HMH is excited to offer you a new grading option for use with DataDirector to significantly enhance the classroom assessment process. Introducing GradeCam, whose quick and easy method of capturing student assessment responses using a web or document camera has made it one of the education industry's fastest-growing technology providers.
HMH & HISTORY®: Using Multimedia to Enhance Teaching in the Social Studies Classroom
Monday, June 24 at 4pm
Piquing the interest of today's media-savvy students is no easy task. Together Houghton Mifflin Harcourt and HISTORY® are infusing the study of social studies with streaming video, interactive features, and current events to captivate students and revolutionize the way teachers instruct. Get concrete suggestions and see new resources to enliven the social studies classroom.
Fun and Engaging Problem Solving with Math on the Spot Puppets
Tuesday, June 25 at 10am
Come learn how you can help students become better problem solvers with the HMH authors and the two MOTS puppets (Joey and Jeannie) as they solve math problems. Free samples of the Math on the Spot app are available on the App Store.
Edward B. Burger, Ph.D.
President, Southwestern University
Georgetown, Texas


HMH & Microsoft®: Optimizing Instructional Content for Windows® 8
Tuesday, June 25 at 11am
This session will provide you with insight into Windows 8 through the eyes of an educator. We will show how innovative HMH and Microsoft solutions and technologies can enrich the learning experience and build creative and collaborative experiences for students.

PBS KIDS PLAY! and i Learn With Classroom Editions: Engaging, new game-based adaptive learning programs for Early Childhood Education
Tuesday, June 25 at 12pm
i Learn With is a groundbreaking early childhood education program designed for touchscreen tablets. It is a cross-curricular, game-based school readiness program developed with experts in early childhood development to deliver a fun and truly educational experience for children ages 3 to 6 years old.
Powered by a cutting-edge technology, the program tracks the child's success rate and adjusts levels of difficulty in order to adapt to his or her developmental needs across a full breadth of subjects.
Engage Students and Raise Achievement with App-based Assessment
Tuesday, June 25 at 1pm
Join us for a walkthrough of our new Common Core HMH Assessment App for Reading. We'll show you how it engages students and provides cold-read practice and assessment passages, with feedback based on student performance. A variety of item formats, including tech-enhanced item types, prepares students to master the new Common Core assessments. Plus, a robust web-based Teacher Resource Center provides real-time progress monitoring and reporting.
HMH & Choice Solutions: Big Data and the Future of Predictive Analytics
Tuesday, June 25 at 2pm
A whole world of data exists for each student beyond formative and summative assessments. Learn how a longitudinal data approach that takes into account the whole student enables educators and provides a whole new level of instructional decision-making power.
Optimize eLearning and Teaching with ScienceFusion
Tuesday, June 25 at 3pm
Houghton Mifflin Harcourt ScienceFusion for Grades K–8 is a science eLearning curriculum compatible with all digital environments—laptops, a range of tablets, and interactive whiteboards. ScienceFusion offers a suite of Digital Lessons and Virtual Labs, all within an integrated multimedia environment—including STEM video-based projects, eBooks, and Leveled Reader apps—to teach and develop the important critical-thinking skills 21st-century students need today and for future success.
Exercise Your Mind with the NEW Personal Math Trainer
Tuesday, June 25 at 4pm
Not just another online assessment site, Personal Math Trainer delivers virtually unlimited problem sets with learning aids designed to help students work independently. It not only scores student results, but also creates reports for teachers that identify individual students' areas of weakness and provides appropriate intervention. Come and see how HMH's newest innovation for online practice, homework, and assessment, can help you and your students prepare for the new online assessments.
Assessment, Screening and Progress Monitoring Made Easy with easyCBM™
Wednesday, June 26 at 10am
Satisfy your curiosity by learning about easyCBM, an enhanced district assessment system designed by researchers at the University of Oregon as an integral part of an RtI (Response to Intervention) model. Leveraging technology and a strong research basis, easyCBM provides school districts, administrators, and teachers with a full suite of assessment and reporting options, offering a complete solution at every tier of the RtI process.
HMH & Promethean®: Ready-to-Teach Interactive Lessons for the Common Core State Standards
Wednesday, June 26 at 11am
Compatible with any interactive whiteboard, any math or reading curriculum, and any computer operating system, these lessons will extend your investment in classroom technology while engaging students with rich content and meaningful interactions. Point-of-use, embedded teacher support makes it easy to implement these ready-to-teach lessons without the headache of learning entirely new software.
Light the Fuse of Learning with the World's First Mobile Math Curriculum
Wednesday, June 26 at 1pm
HMH continues to pave the way in making sure that more students than ever can access and benefit from award-winning, best-in-class instructional content. Join us for a demonstration of HMH Fuse™ and tap into the world's first mobile math curriculum!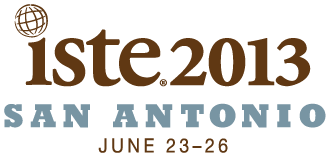 Earobics® is a registered trademark of Houghton Mifflin Harcourt Publishing Company. KNO and the KNO logo are the trademarks of Kno, Inc. Apple, the Apple logo,and iBooks are trademarks of Apple Inc., registered in the U.S. and other countries.AppStore is a service mark of Apple Inc. DataDirector™ and HMH Fuse™ are trademarks of Houghton Mifflin Harcourt Publishing Company. GradeCam™ is a trademark of GradeCam. HISTORY® and related logos are the property of A&E Television Networks (AETN). Microsoft® and Windows are registered trademarks of Microsoft Corporation in the United States and/or other countries. easyCBM™ is a trademark of the University of Oregon provided under license to the Riverside Publishing Company. Promethean® is a registered trademark of Promethean Limited. PBS KIDS PLAY! is a service mark of the Public Broadcasting Service.